Mohawk Networks & Broadband Are In the Media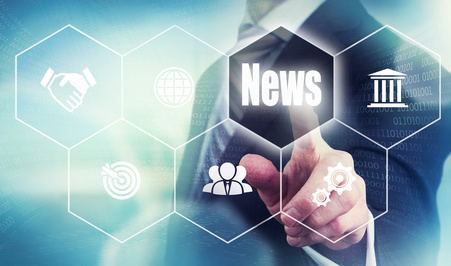 See what's "In the Media" right here!
Mohawk Networks in the Media
VIDEO – On March 21st, Tribal Sub-Chief Michael Conners gave testimony before the U.S. House of Representative's Energy and Commerce Subcommittee on Communications and Technology for the hearing "Broadband: Deploying America's 21st Century Infrastructure," which was held to address hurdles and identify best practices for its deployment in rural America and on tribal lands. His testimony on the Tribe's successful deployment of high-speed, low-cost internet to underserved communities in Northern New York through Mohawk Network's subsidiary North Country Broadband begins at the 27:05-minute mark. Great job Sub-Chief Conners!
The Lewis County's Economic Development Office hosted a Business Leader's Breakfast on Ohiari:ha/June 13, 2017 in Lyons Falls, NY where Mohawk Networks, LLC was invited as guest speakers to share the deployment timeline of the $6.4 million Empire State Development Round 2 Grant, received in March 2017.
A step in the right direction for expanding internet access in North Country areas where it's needed most like in St. Lawrence, Franklin and Lewis counties

Posted by Rep. Elise Stefanik on Tuesday, March 29, 2016
Rep. Elise Stefanik: "The internet has the power to revolutionize the agriculture industry, but sadly many North Country farmers lack critical access to broadband technology. This week I am introducing legislation to fix this – watch my remarks on the House floor:"
More than 500,000 New Yorkers unable to access Broadband
"With more than 500,000 New Yorkers unable to access broadband, and another six million citizens facing significant obstacles to Internet connectivity, expanding high speed Internet was identified by the REDCs as a key priority to stimulate local business growth."
~ Governor Andrew M. Cuomo's office, North Country Now, 2/24/2014
Broadband... Boosts Economic Development
"Broadband Internet grants, such as Connect NY, both spur investment from service providers in communities and help boost economic development in each region by expanding the ability of local businesses to reach consumers globally."
~ North Country Now, 2/24/2014
Learn More About Broadband: Infographics and Articles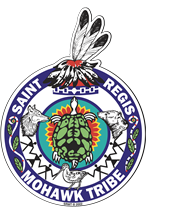 NEWS RELEASE For immediate release: Ennískó:wa/March 2, 2017 For more information: Brendan F. White Director of Communications Saint Regis Mohawk Tribe Tel: (518) 358-2272 Alicia Tucker Branding & Marketing Mohawk Networks, LLC Tel: (518) 358-2015 Mohawk Networks, LLC...
"Increasing access to broadband is a key economic priority for our region and I applaud this grant announcement from Governor Cuomo," said Congresswoman Stefanik. "I will continue to work in Congress to develop our broadband capabilities so that we can increase...
With Close To 48,000 North Country Residents Lacking Access to High-Speed Internet, Senator Gillibrand's Bill Would Create New Opportunities to Finance Rural Broadband Projects
It can be very expensive for service providers like Westelcom in Watertown to bring high speed Internet to every corner of the north country. "It costs us $15,000 to $20,000 per mile to build out the fiber. If there's only a couple of businesses or homes within that mile, then the cost per customer goes up," said Paul Barton, president of Westelcom. That's why U.S. Senator Kirsten Gillibrand is co-sponsoring a bill to get more funds for companies that provide broadband service to rural areas.
Two broadband providers met with Franklin County legislators on Thursday to discuss the possibility of leasing access to the county's 911 towers and shelter space for their equipment at tower sites.
There are areas of the north country that still have no access to fiber-optic Internet services, and Bombay-based Mohawk Networks LLC is hoping to offer an alternative that will be less expensive to operate.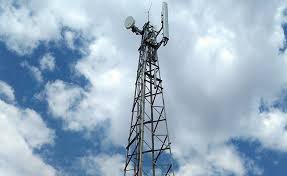 We're going to be able to tap into that fiber-optic that DANC (Development Authority of North Country) provides and send out that signal via tower.
A new company from Bombay, NY is expanding high-speed Internet service to the sparsely populated communities in St. Lawrence, Franklin, & Lewis Counties.
Once students leave the classroom, many have no Internet connection at home. Those who do have Internet are encountering slow connections and time-outs.
Lewis County works to connect everyone to the Internet.
The North Country of New York has a high percentage of families who are underserved, as well as UNSERVED, when it comes to high-speed Internet services.
President Obama wants to narrow the 'homework gap' that currently exists… making it difficult for low-income children to complete their homework because they are un-connected once they get home from school.
A new survey finds that many low-income families are "under-connected" to the Internet. in many cases getting by with only a single Internet-connected computer or, quite often, with mobile-only Internet access through a smartphone or two.
The new minimum broadband download speeds is 25 Mbps… up from 4Mbps.
Cuomo: "Less than half of St. Lawrence County has access to high-speed Internet."